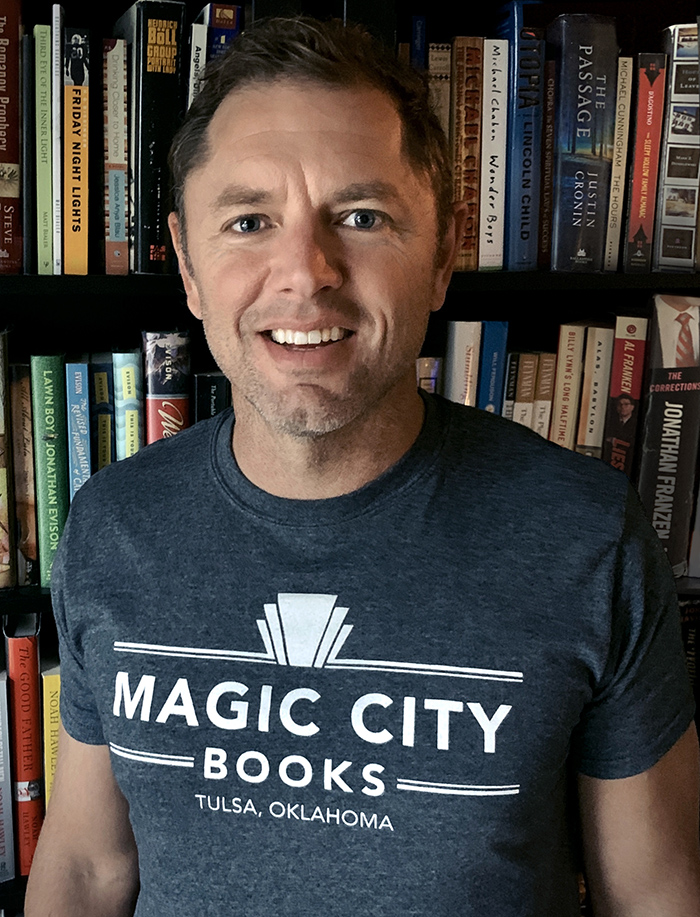 Richard Cox was born in Odessa, Texas and now lives in Tulsa, Oklahoma. His most recent novel, House of the Rising Sun, was published on July 7, 2020. Richard has also published The Boys of Summer, Thomas World, The God Particle, and Rift. He's written for This Land Press, Oklahoma Magazine, and TheNervousBreakdown.com.
When he's not writing or reading, Richard loves spending time with his wife and two girls. And hitting bombs.
Favorite novels: The Corrections, Revolutionary Road, The Nix, The Shining, The Stand, The Dead Zone, Rita Hayworth and the Shawshank Redemption, House of Leaves, Never Mind/Bad News (Patrick Melrose novels), Middlesex, Fight Club, Diary, Lonesome Dove, Terms of Endearment, Texasville, Billy Lynn's Long Halftime Walk, Small World, Fleishman Is in Trouble, The Time Traveler's Wife, The Goldfinch, Station Eleven, Sea of Tranquility, Glamorama, American Psycho, The Bonfire of the Vanities, I Know This Much Is True, Still Life with Woodpecker, The Passage, The Hours, Mystic River, Deliverance, Tony & Susan, Pale Fire, Remember Me Like This, How to Live Safely in a Science Fictional Universe, Interior Chinatown, The Age of Miracles, City of Thieves, The Gold Coast, The Leftovers, The Kite Runner, The Adventures of Huckleberry Finn, Life of Pi, Ubik, Afterburn, Caught Stealing, The Sparrow.
I could go on forever but you probably stopped reading by now.
P.S. If Breaking Bad were a novel I would have listed it, too.